Drive
Drive



Santander Consumer USA is one of the nation's leading finance providers for consumers who purchase a quality pre-owned vehicle through a dealership. They were looking to introduce a new brand and product to market, specialized in financing customers with less-than-perfect credit.






Project
Expertise


Executive Leadership, Brand Strategy, Brand Design, Product Design

I was responsible for guiding our brand and product design teams and collaborating with external product and engineering stakeholders.


The program was created to provide consumers with tools to make the decision that's right for their budget. No hidden terms. No waiting and wondering. Just real answers, real cars and real prices – for real life.

We needed to create an honest brand with clear a focus on utility that empowered its users.


Through collaborative Design Research, Persona Development, Customer Journey frameworks and Experience Briefs, we developed a point of view on the type of brand we were creating as well as the magic moments that would inform the product experience. I guided the team during all phases.
For consumers with less-than-perfect credit, getting financed for a car is freedom. And the road to get there is different for everyone. Our brand would encourage customers to find a better future and guide them to arrive there.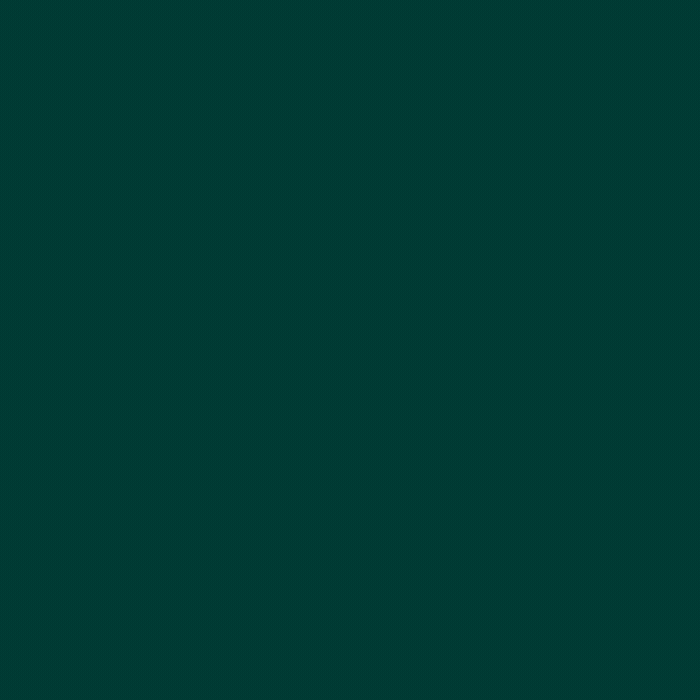 Inspired by pathways and wayfinding, we created a signature device to celebrate the idea that everyone's road to financial freedom is different.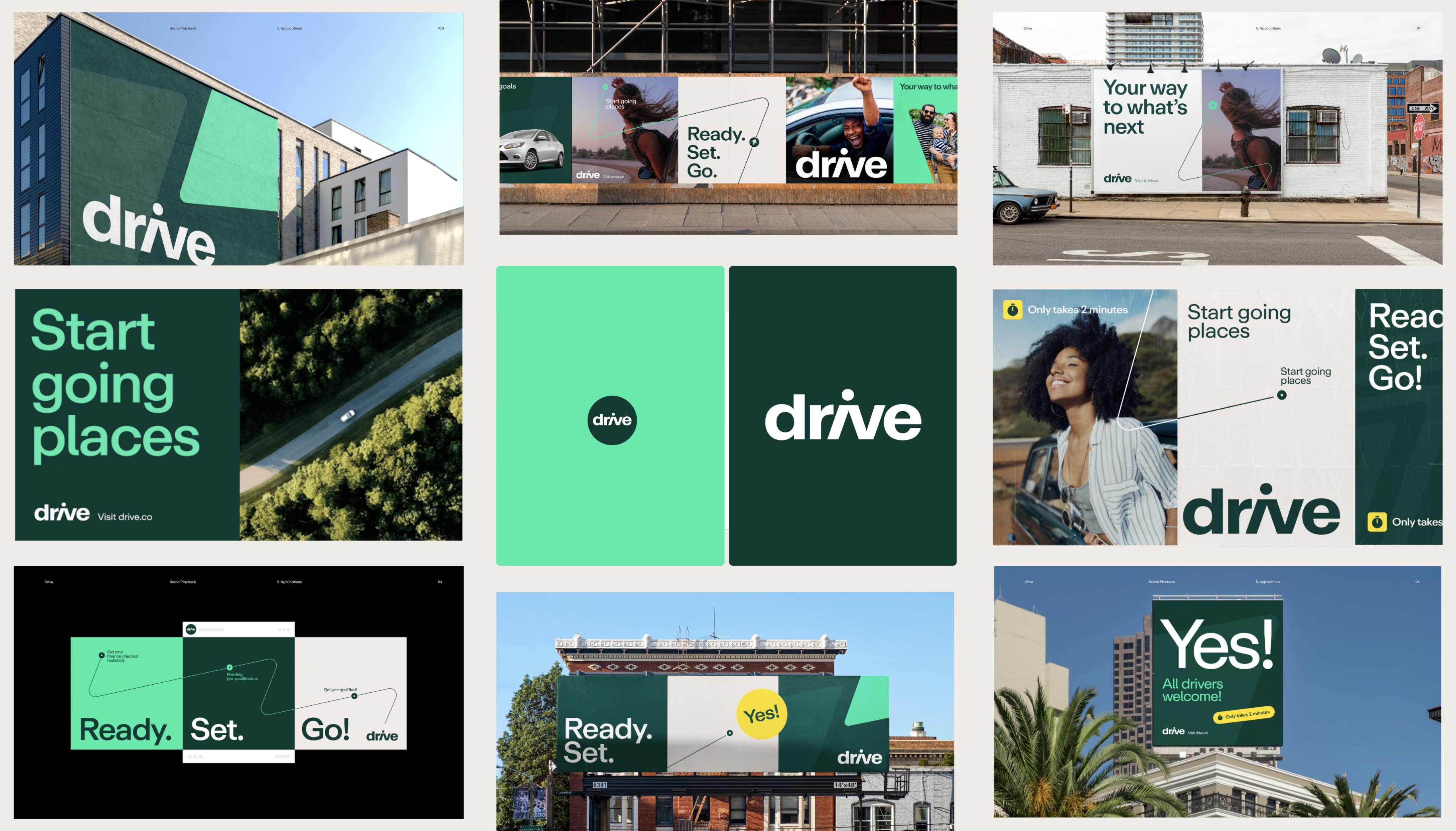 Connecting brand and product...

Drive understands that whether you're a first-time car buyer, someone who's rebuilding their credit after suffering a hardship or a shopper simply looking for a good rate on your next vehicle, there's life beyond your auto loan.

That's why Drive cares about your broader financial journey, not just the car-buying pitstop along the way. With budgeting tools and financial wellness articles to help steer you as you determine what is your "next," the Drive product experience is designed to help you build a solid financial future.

Real Clear
Share real time inventory within budget


Real Information
Deliver education contextually
Real Possibility
Create confidence and build opportunity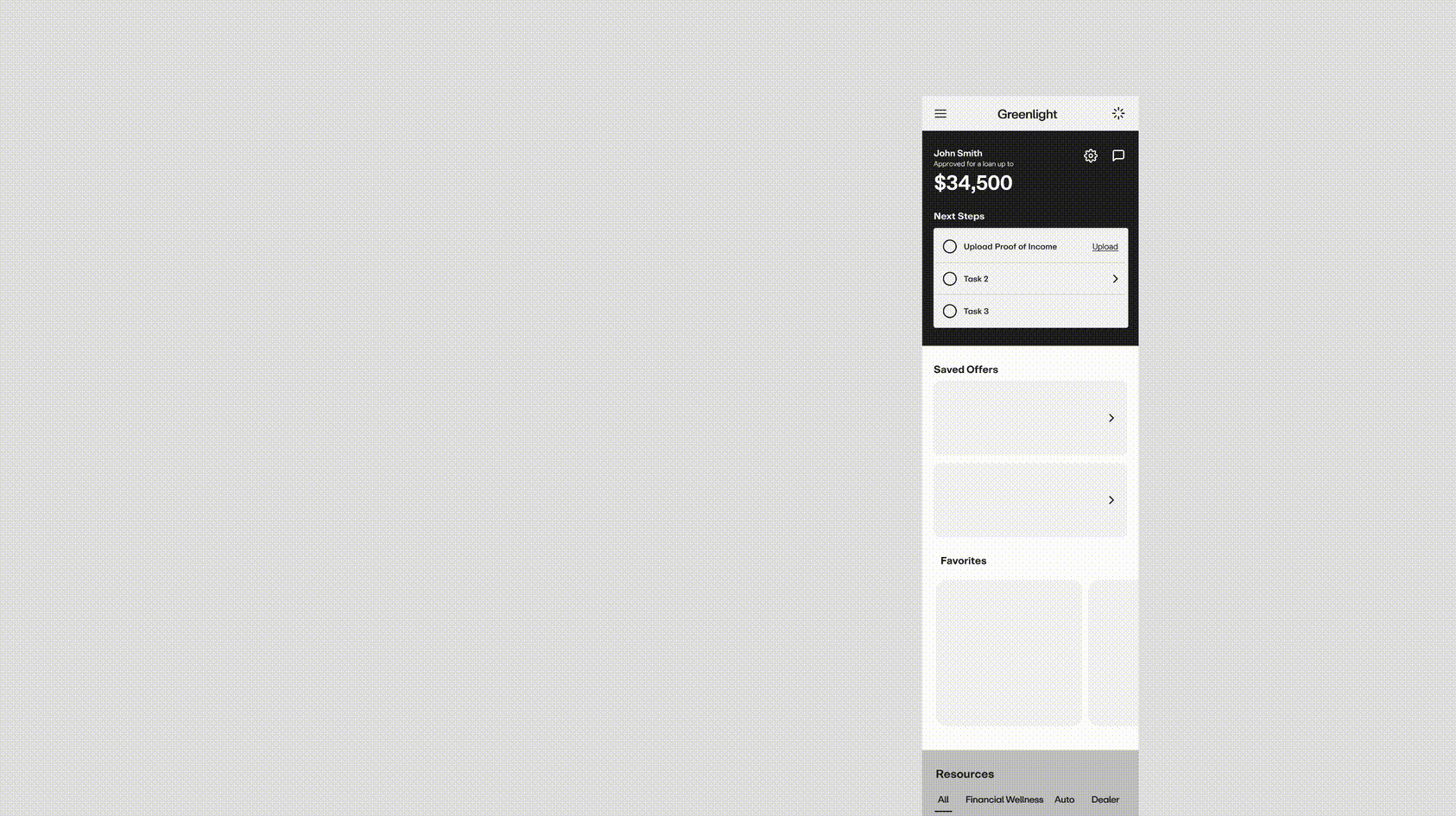 Rapid Iteration

To find the right mix of delivering a differentiated brand and a no frills utility I guided our teams to sketch dozens of iterations of the core functionality of the product — the budget estimator.
We created many versions that led to user testing our prototypes in aim of landing on our sweet spot... unique and easy.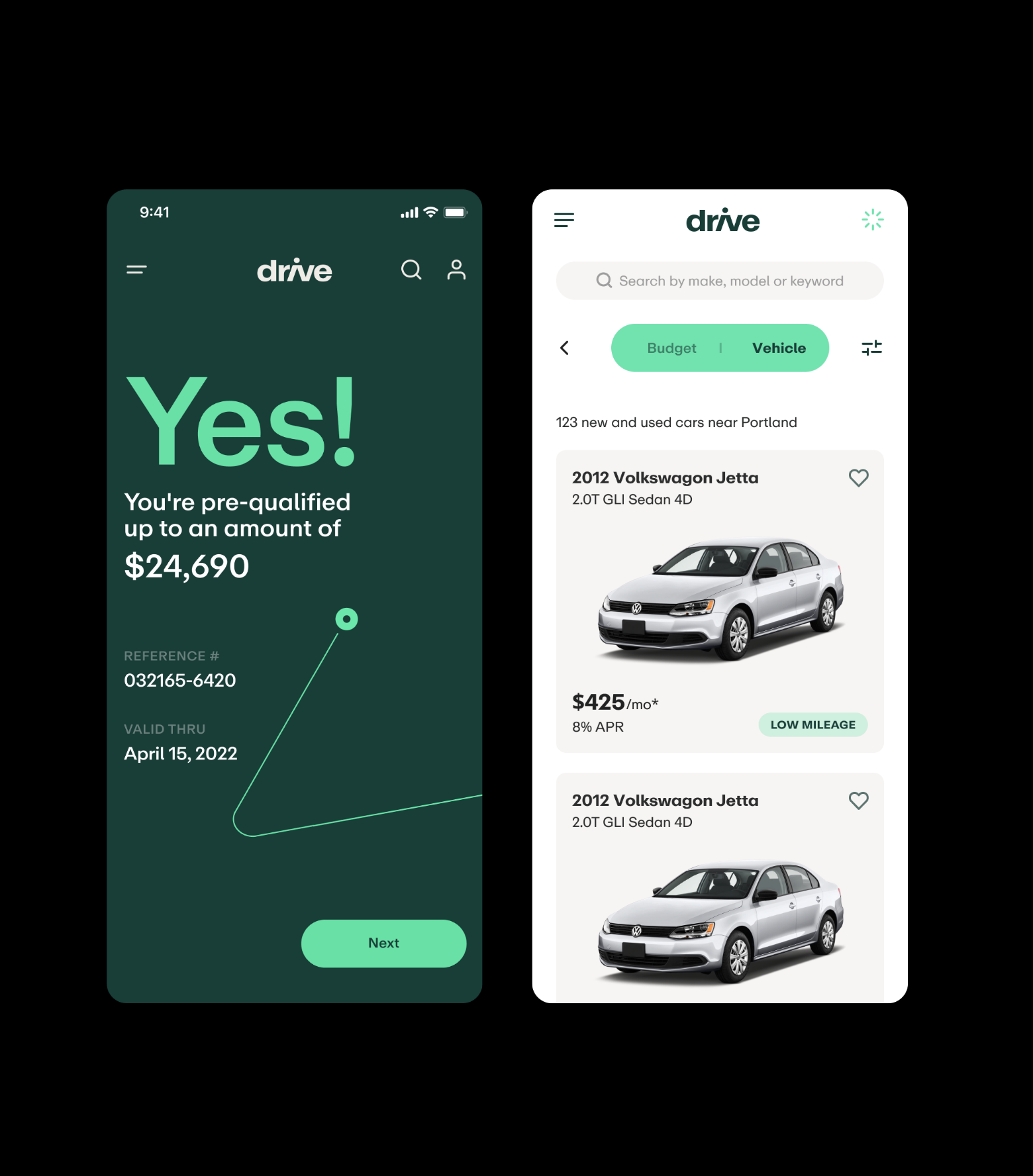 We did loads of prototyping and rounds of testing before landing on our final approach — a streamlined budget calculator that had universal appeal, simplicity and clarity.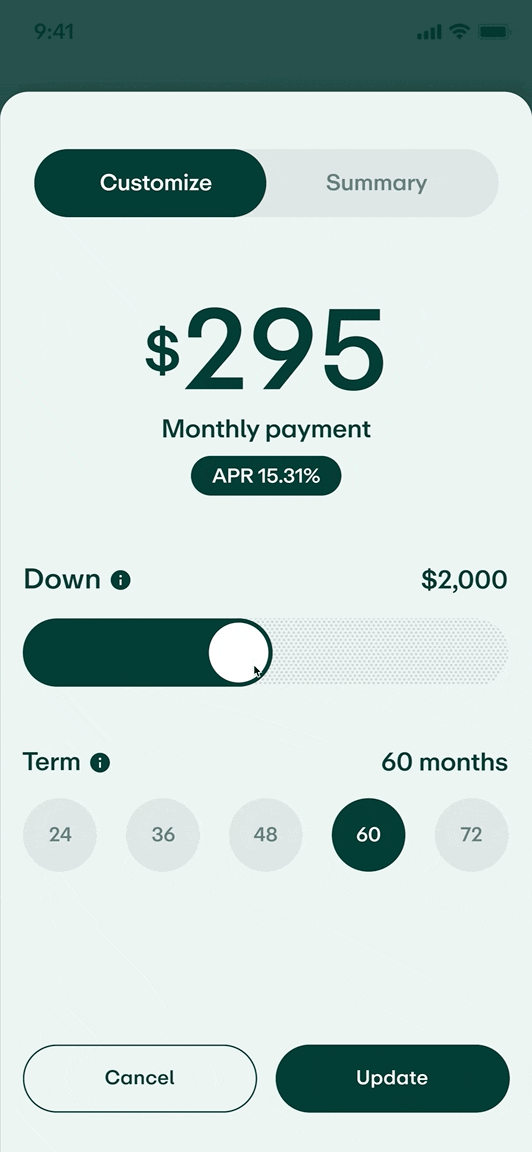 Process stuff available
on request